Willie Nile at Light of Day Festival Asbury Park
Willie Nile at the Light of Day Festival in Asbury Park NJ 11-15 January'16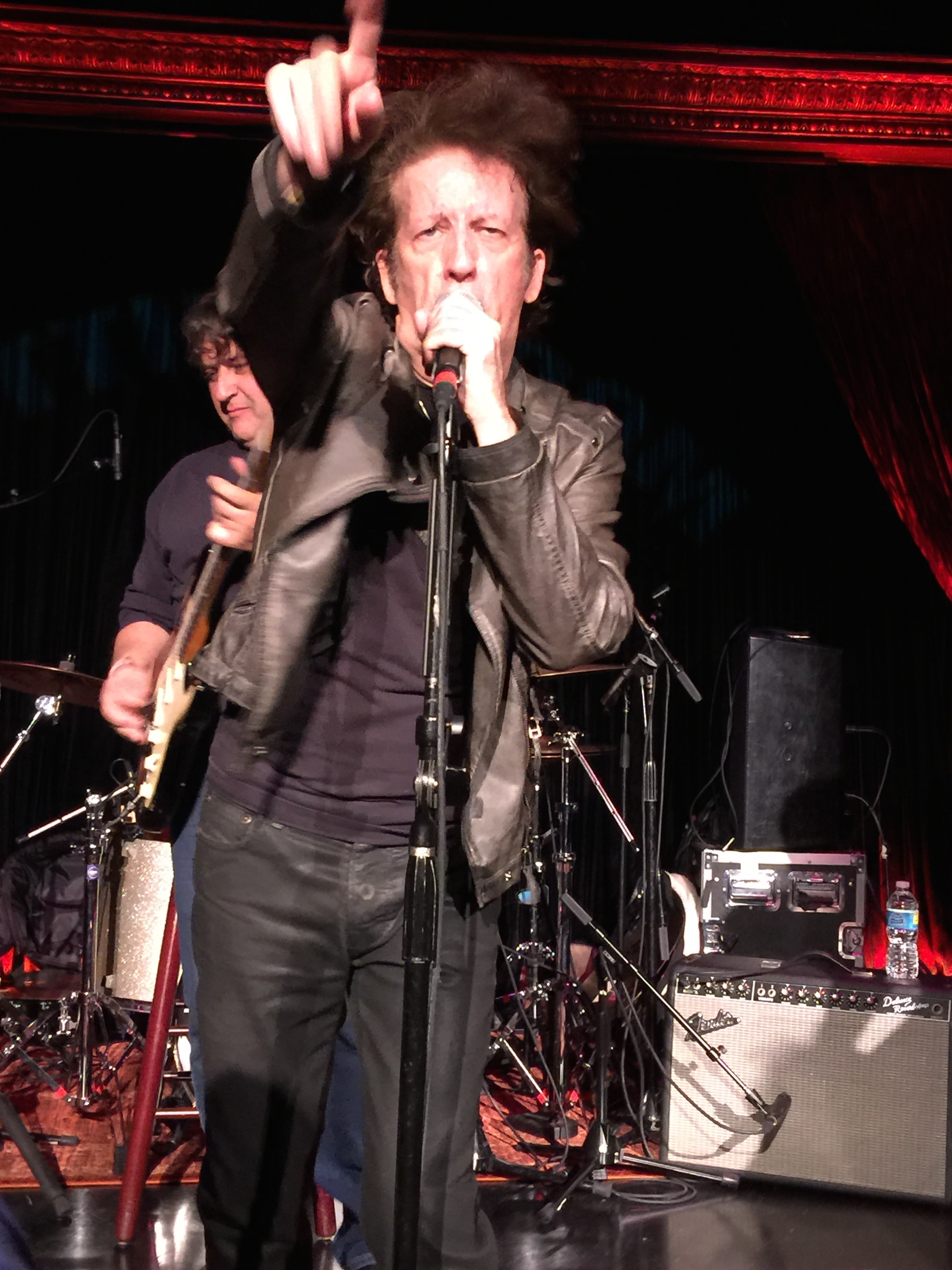 Willie Nile is an acclaimed singer-songer writer from New York City .He has a great young band around him, very tight, with a spectacular bass player. And he has a story to tell!
Great songs with a story most of the times about living in New York City.
During the festival there was also a listening party organised for his new album which comes out in May this year.
A mixture of Rock, New wave and Blues, with great guitar hooks and lyrics.
Willy presented his new music on a small stage called The Saint while explaining before each song where the song came from., sometimes singing along when the music was played.
After the listening party the full band came on stage and rocked the joint.One particular song was called GRANDPA ROCKS…very funny..and recognizable indeed ..for most of the people in the club…
As a tribute to Mr. Lou Reed, he has put the song SWEET JANE on his album as well, a very nice version with great guitarwork by…
When he played in the venue the House of Independents the night before, he had the crowd on their feet, especially with a smokin' version of the classic JOHNNY B. GOOD….people reaching out their hands to the bass player Johnny Pisano….while singing GO JOHNNY GO GO!
Classic tunes as LAND OF THE THOUSAND GUITARS and ONE GUITAR were played as well. The passing of the great David Bowie was remembered by a version of REBEL REBEL.
I saw Willie 3 times during the festival (!) and he managed to rock the crowd every time.
What an energy what a band! It's time that Europe finally discovers Willie Nile!
After the shows Willie took time for his fans to talk and have a drink.
Very down to earth person with his heart at the right place
MVG 6th of February'16
Date

February 6, 2016

Tags

Events