The EAGLES at Madison Square Garden/NYC 8th of Septembre'23

The second night to see the EAGLES in NYC, my favorite city in the world.This time I had one of the best seats you can imagine, row 3 in front of the stage, mid-position. And what a wonderful venue the Garden is! Magic!
I have seen many concerts in my life but this one ends up high in my all time favorite list.Although not in the original line-up anymore, they managed to get everything right, the vocals, the harmonies, the tight playing.The sound was terrific. The visuals on the big screen were mind-blowing.
Next to me a nice person from Houston/Texas, Claire, with whom I had the pleasure to enjoy the concert. Only 31 years old but totally into the music of the Eagles. I noticed she had tears in her eye when the song "I can't tell you why" was played…There is still hope for the younger generation 🙂
The line-up of the band:
Don Henley, Joe Walsh, Timothy B. Schmidt, Vince Gill, Deacon Frey, Stuart…
  The set list ( click on each song to listen ):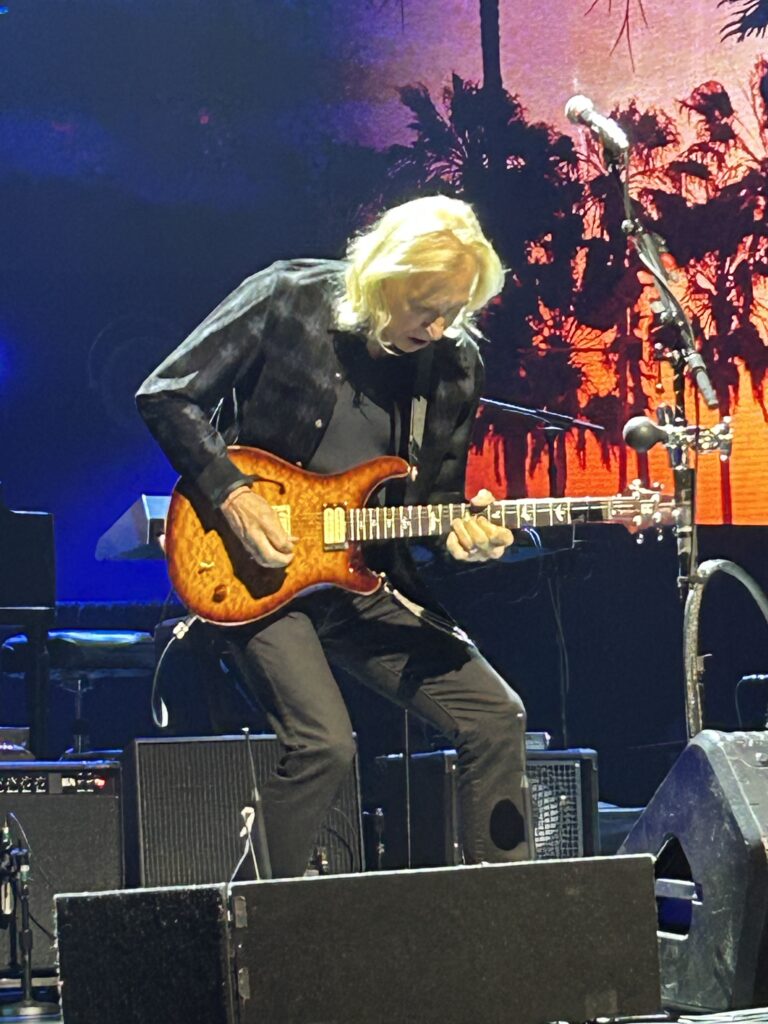 Don Henley's voice was in full force which is one of the trademarks of the band. Joe Walsh was on fire with his guitar playing. It rocked the house.But most of all, they have the songs. I am hooked on them since 1972 when the first album came out. The mix of the music, country rock and the lyrics does it for me, until this very day.The soundtrack of my life!Don Henley has a sharp pen, and can write lyrics everybody can relate to ( relationships, the life in the fast lane, struggle for survival ).Special shout out to Vince Gill who sang the song Take it to the Limit as the tribute to Randy Meisner, ex-member of the band, who passed away last July. He nailed it.
What a night!
Quote Don Henley:We survived the 70's and the 80's were pretty rough too.But the songs survived almost 5 decades already, thanks to you!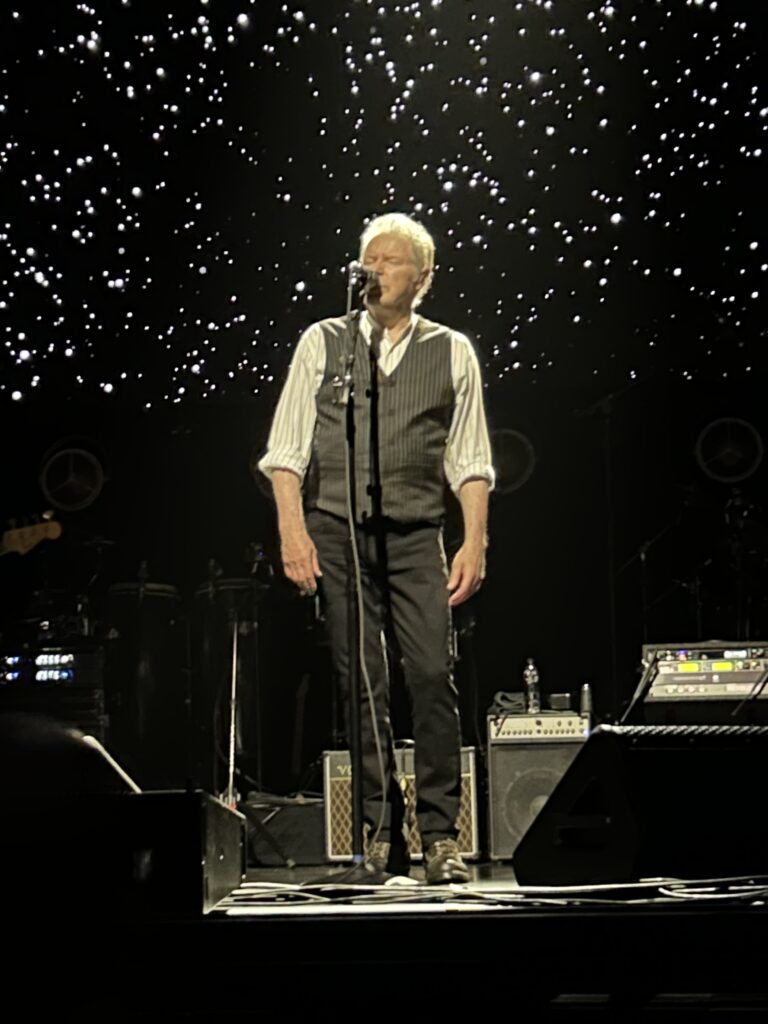 Date

September 14, 2023

Tags

Concert, Headline, reviews