Southside Johnny&Asbury Jukes in Paradiso Amsterdam/The Netherlands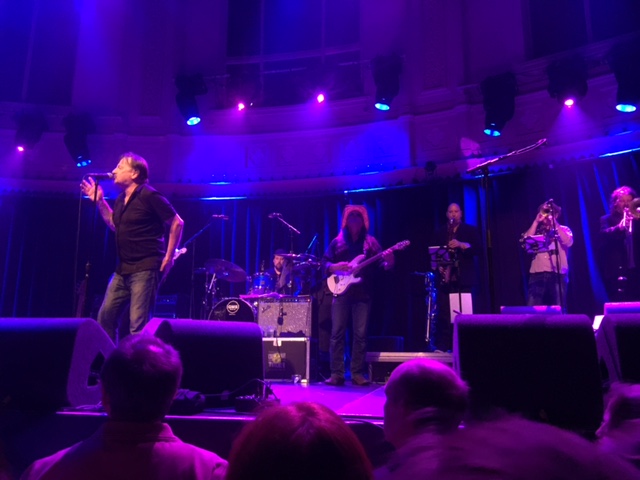 Southside Jonny & The Asbury Jukes. Paradis0, Amsterdam, 05-16-2016
Martin and I checked in in The Irish Pub, near the Paradiso to meet up with Martin's friend Richard Steen, who hopped by on his way from Barcelona to Madrid (to see two Springsteen shows)!
At the Paradiso, the evening began with an explosive venue from , four young british musicians, playing a solid kind of rock. Briljant guitarplayer, and a female drummer!
Right on time Southside Johnny kicked of with the Clarence Carter classic "Snatchin' It Back" which gave us good preview of the rest of the evening.
The band was doing their last show from the european tour, and they played as energetic as in the first show. The latest album "Soultime!" contains some very good tracks and they were obviously played. Johnny got the inspiration for this album from old soul musicians like Sly & The Family Stone, Curtis Mayfield and Bobby Womack. As he describes it himself: I was pushing my cart around Stop & Shop, minding my business, when I got to the liquors and wines. Curtis Mayfield's Superfly started playing and I noticed how people were reacting to the music, bopping their heads. I thought: It's time to make people feel good again"
Songs like Spinning, All I Can Do, Ain't None Of My Bizness, were varied with classics like The Fever, Trapped Again, Having a Party and many more.
After a vast 2 hours and 15 minutes, having played two encores, this magnificent evening had to come to an end. We had a great time, with a great band and even greater music!!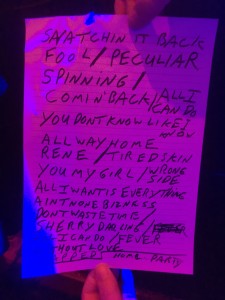 Southside Johnny & The Asbury Jukes.
Southside Johnny:Vocals, Harmonica
Jeff Kazee: Vocals, Piano, Hammond B3 Organ
Tom Seguso:Drums, Percussion, Vocals
Glenn Alexander: Electric & Acoustic Guitars
John Conte:Bass
Chris Anderson:Trumpet & Flugelhorn
Neal Pawley:Trombone
John Isley: Saxophone, Bass Clarinte & Flute
See you soon at Rootz Café!
Hans Nuijten
Date

May 31, 2016

Tags

Concert