Lou Reed – New York
New.York.City and Lou.Reed…no better combination.
About to go again to my favorite city,  and of course (" holy") Lou pops up in my mind and more specifically his masterpiece…about New York…simply called NEW YORK.
No one else can sing about the street life in NYC as Lou, about livin' on the edge in a big town, amongst the winners and losers.
Favorite songs : Dirty Boulevard, The beginning of a new Adventure, Romeo had Julliette.
Favorite lyric:
It might be fun to have a kid I could pass something on to
something better than rage, pain, anger and hurt
I hope it's true what my wife said to me
She says Lou, it's the Beginning of a Great Adventure
A couple of years back I met Lou in the streets of New York ( Meatpacking District ), on his own, walking with his tiny dog. I said Hello telling him that I was from Holland and a big fan….he simply answered he couldn't care less and was not interested to say anything and that he wanted not to be disturbed..
After this cold shower…I went back to the restaurant where we were having our breakfast. A few moments later Lou came in as well, with his dog, and sat down next to our table where his wife Laurie was already seated. I looked to him and he smiled..Take a walk on the wild side ..I was thinking..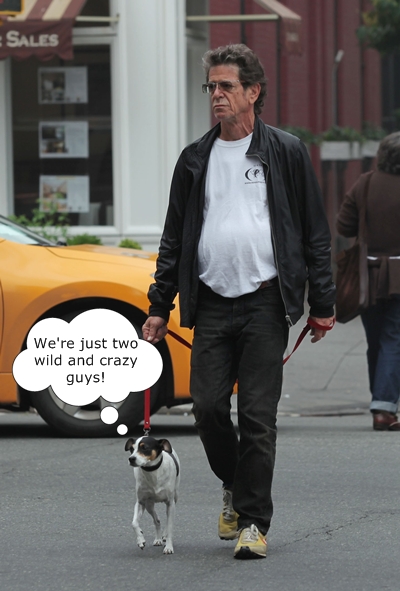 Date

January 3, 2016

Tags

Album, Headline