Chicago day 2 ( 09.04.2022 ) – City of Music, City of Reflection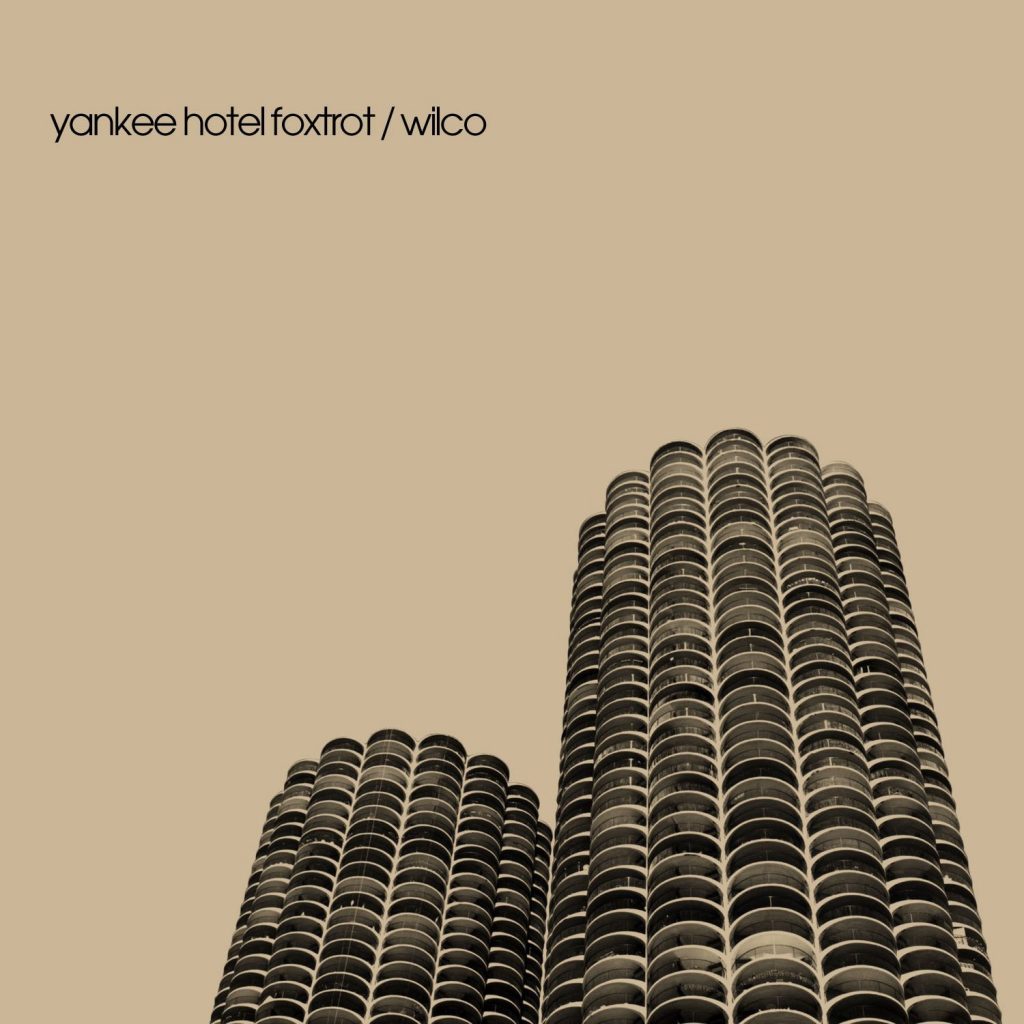 Had a good sleep last night, jetlag and cold are gone, thanks God for that !First things first, another Break"fest", with still the eggs "sunny side up".I keep on doing this until the sun will start to shine over here…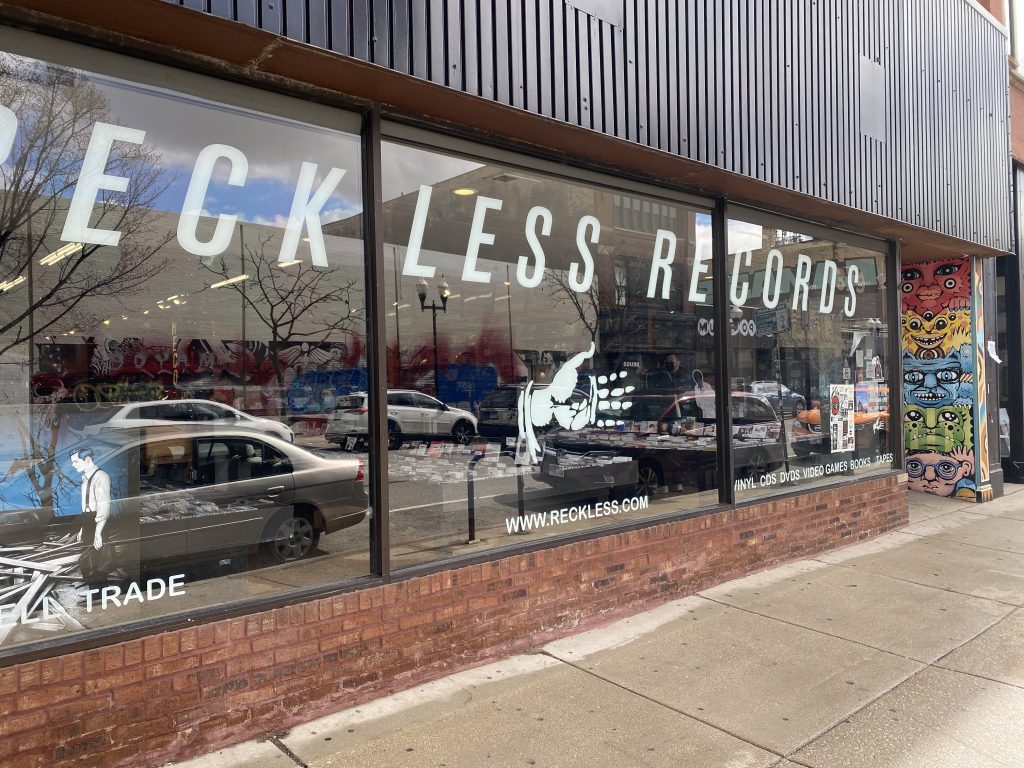 My first move today, going to a record store..( of course )..called RECKLESS RECORDS a little bit outside Chicago..ordered a taxi through UBER…not used to this but I thought I give it a try..and it worked …you can follow on the app where your taxi is and how long it will take him to get to you…brilliant stuff..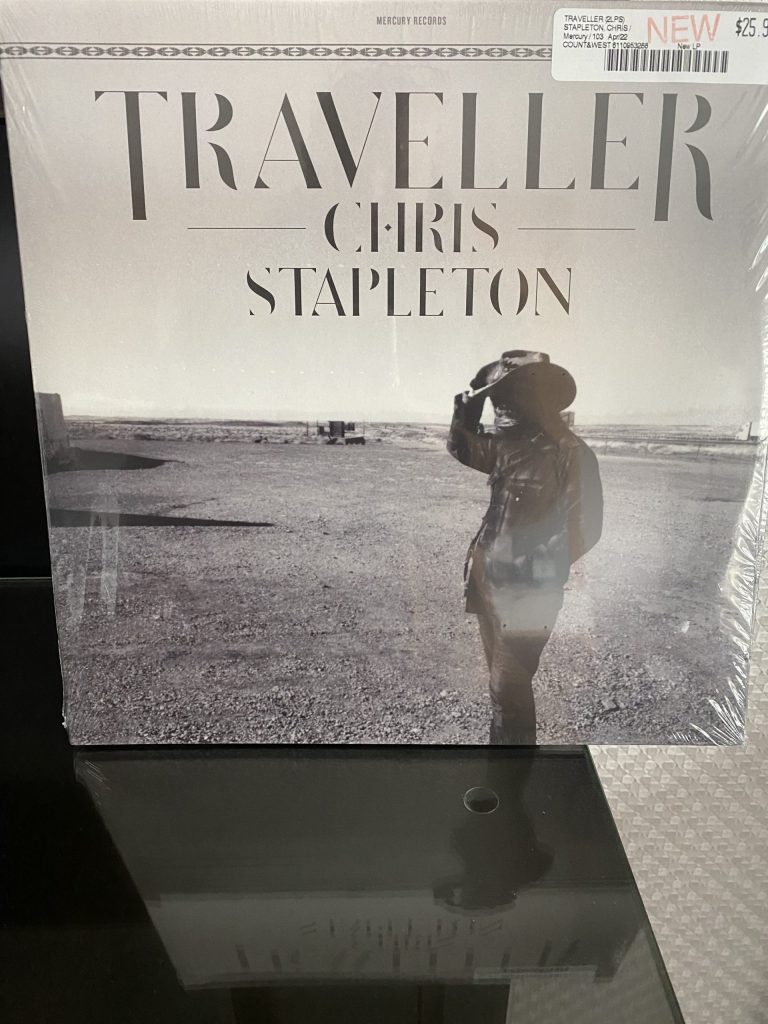 Arrived at the store, and they had a great selection of LP's… bought Carlos Santana solo – Havana Moon, Bob Seger – Live Bullet, Miles Davis Live, and the great Chris Stapleton – Traveller..Inside the sleeve of the LP of Chris Stapleton I saw a message from him to his fans…it pretty much sums up why music matters to me…!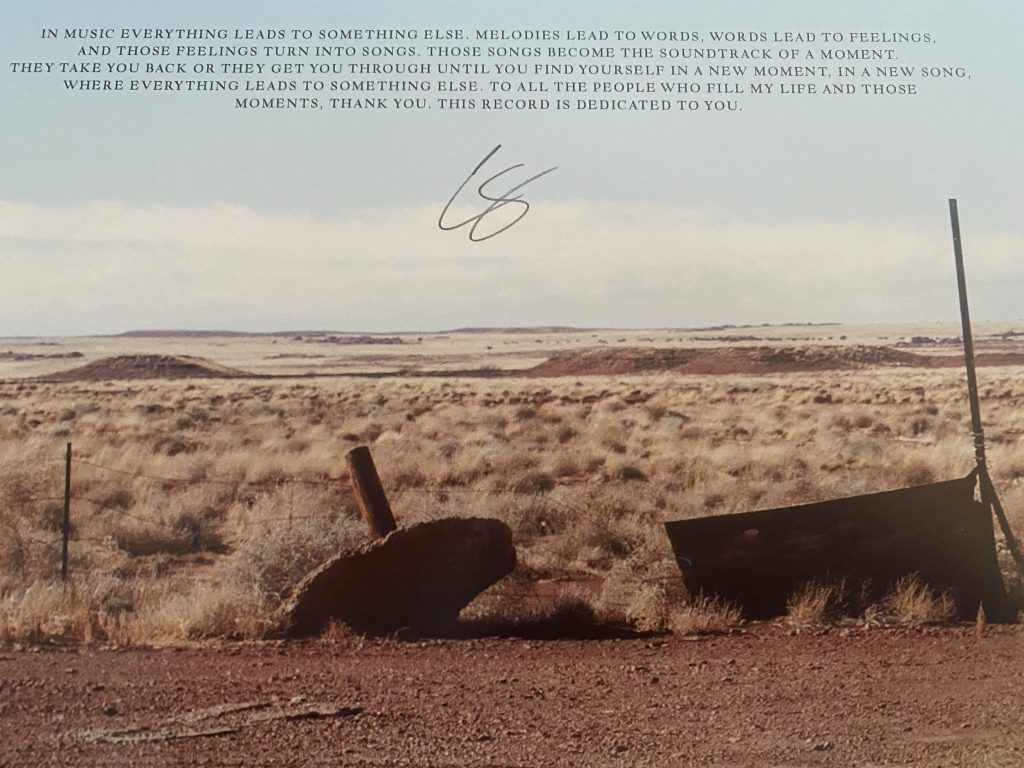 Now  back to Chicago centre ..with UBER…but for one reason or another my data transmission on my phone is not working..so I couldn't get the app working…No worries, went into a coffee shop and they had free WIFI…so saved..Ordered a coffee and wanted to pay cash..2,5$…but they couldn't give me back the change…"Sir, just keep the coffee it's free for you"…
Back to hotel for a little rest, and then off again walking downtown…arrived at the River..checked out the House of Blues.."hey Mister, we are closed but please come back at 5PM..not sure we can have you …the place is pretty full tonight.." No problem, I bought tickets for Buddy Guy's Legends tonight..
I came across the famous parking buildings at the Riverside ( check WILCO – Hotel Yankee Foxtrot ), and the CHICAGO theatre.
became a bit hungry so went to the HARD ROCK CAFÉ and had a serious chicken sandwich…saw that MESSI is part of this operation as well..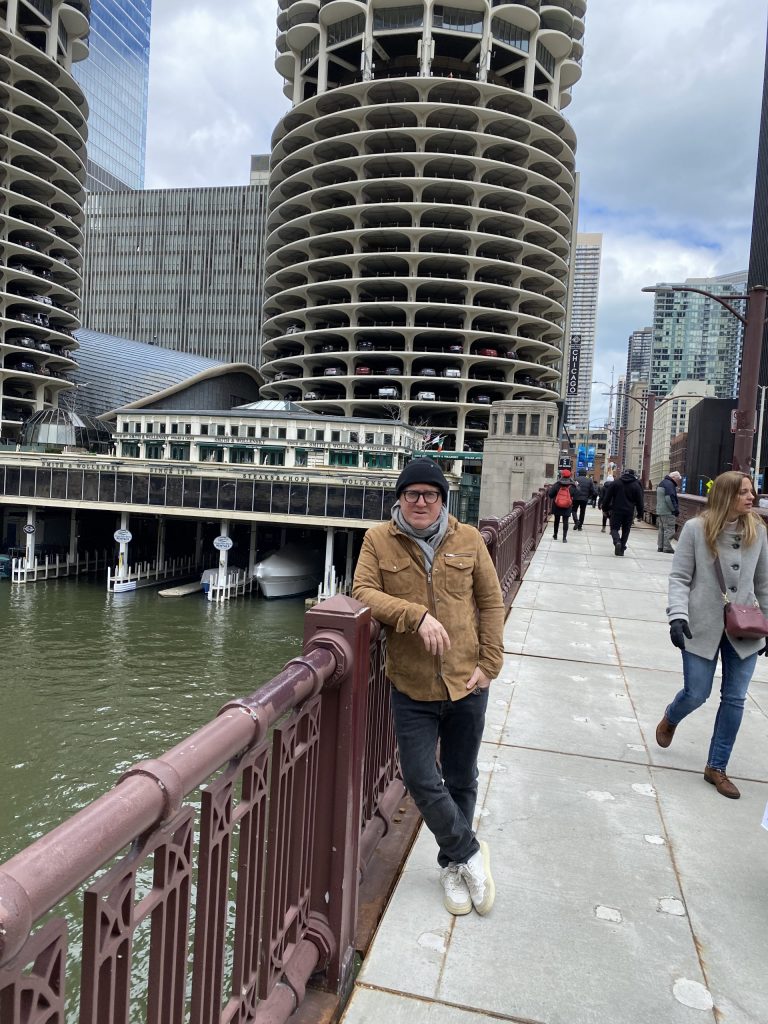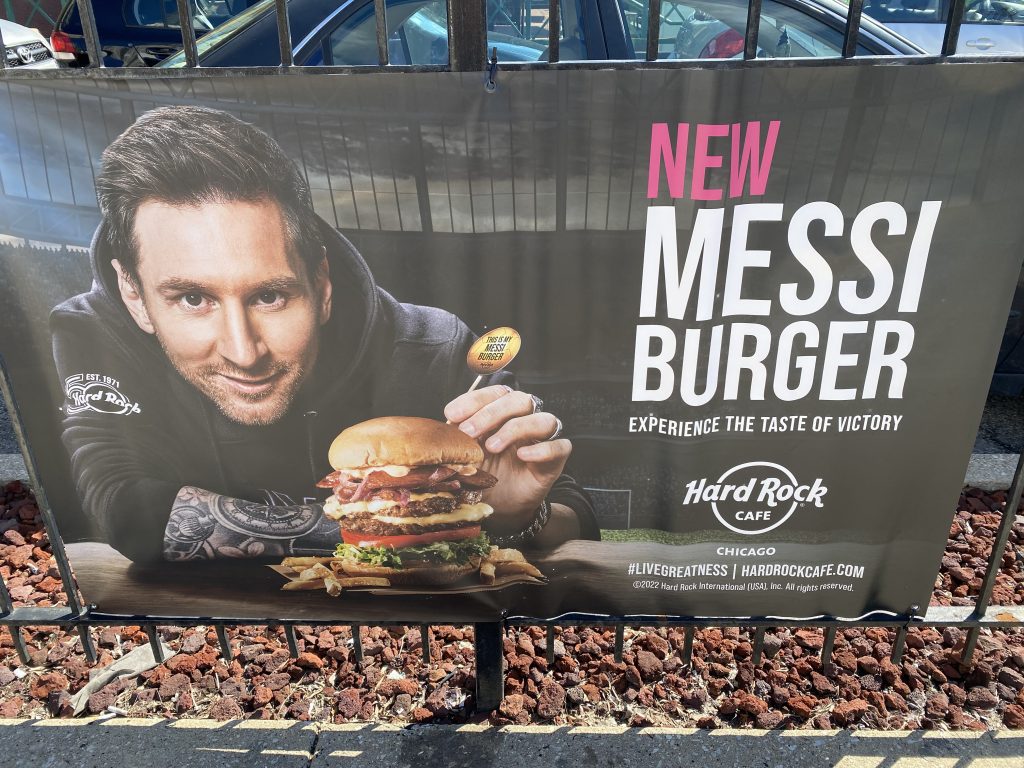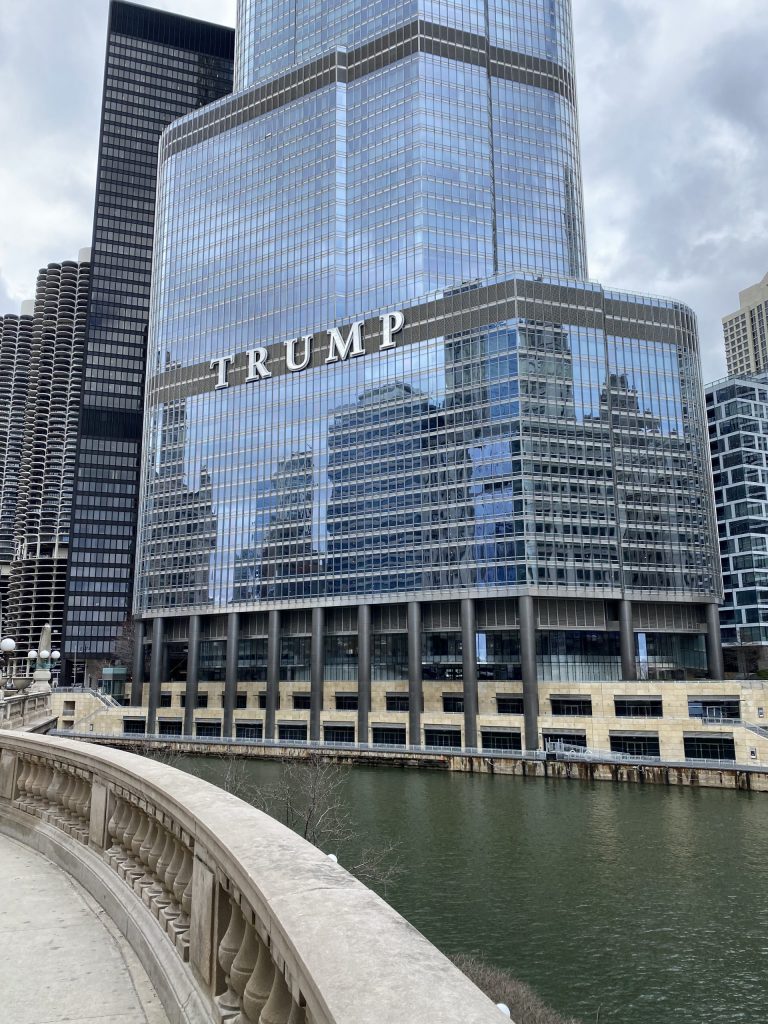 TRUMP has a sky scraper building in Chicago …impressive…I had the impression he was talking to me…" I'll be back.."
Strolling further ..now uptown..and the wheather became more friendly…in Chicago the temperatures can change quickly…today 4 or 5 C….Monday it will be 19/20 C…
My Music post today at FB and Instagram : The Pretenders – The Adulteress
Date

April 11, 2022

Tags

Editorial