BRUCE SPRINGSTEEN ON BROADWAY 21st of Octobre'17

First when I heard this I was in full unbelief.
I mean even the Americans say that Broadway is one of the places you should avoid while visiting New York City….
But being a fan of the man since many years I was curious…and more importantly I managed to get tickets..
We arrived half an hour before showtime,getting in was easy and smooth…no big lines like at the usual concerts of the man.
The reason was obvious…a small…no ..a very small theatre was the venue where the concert was about to take place…about 900 people occupancy..
We were sitting in the 11th row, in the Orchestra area, with an excellent view at the stage.
We had some beers in a plastic can with " Springsteen on Broadway" printed on it, hey it felt like we were in Disneyland.
0800 PM Showtime
Springsteen showed up in his working man clothes,the stage was as simple as it can get…piano..guitar…some brown wooden boxes…
He started to talk about his youth and family…small stories…which he finished with a appropriate song from his catalogue.
He continued to tell stories about where he comes from, the friendships he had and has, the passing of Clarence, everytime with a matching song.
He was funny too at times…" I am making all these songs about cars but had no drivers license when I wrote these songs…"
His book Born to Run was clearly a guideline for the show
The sound was amazing, the public very quiet and full of attention. No pictures could be taken during the show.
Springsteen played some well known songs but also a fewrarities, he was in great voice.
His wife Patti joined him on stage for 2 songs, and their love for each other was felt deeply
by everyone.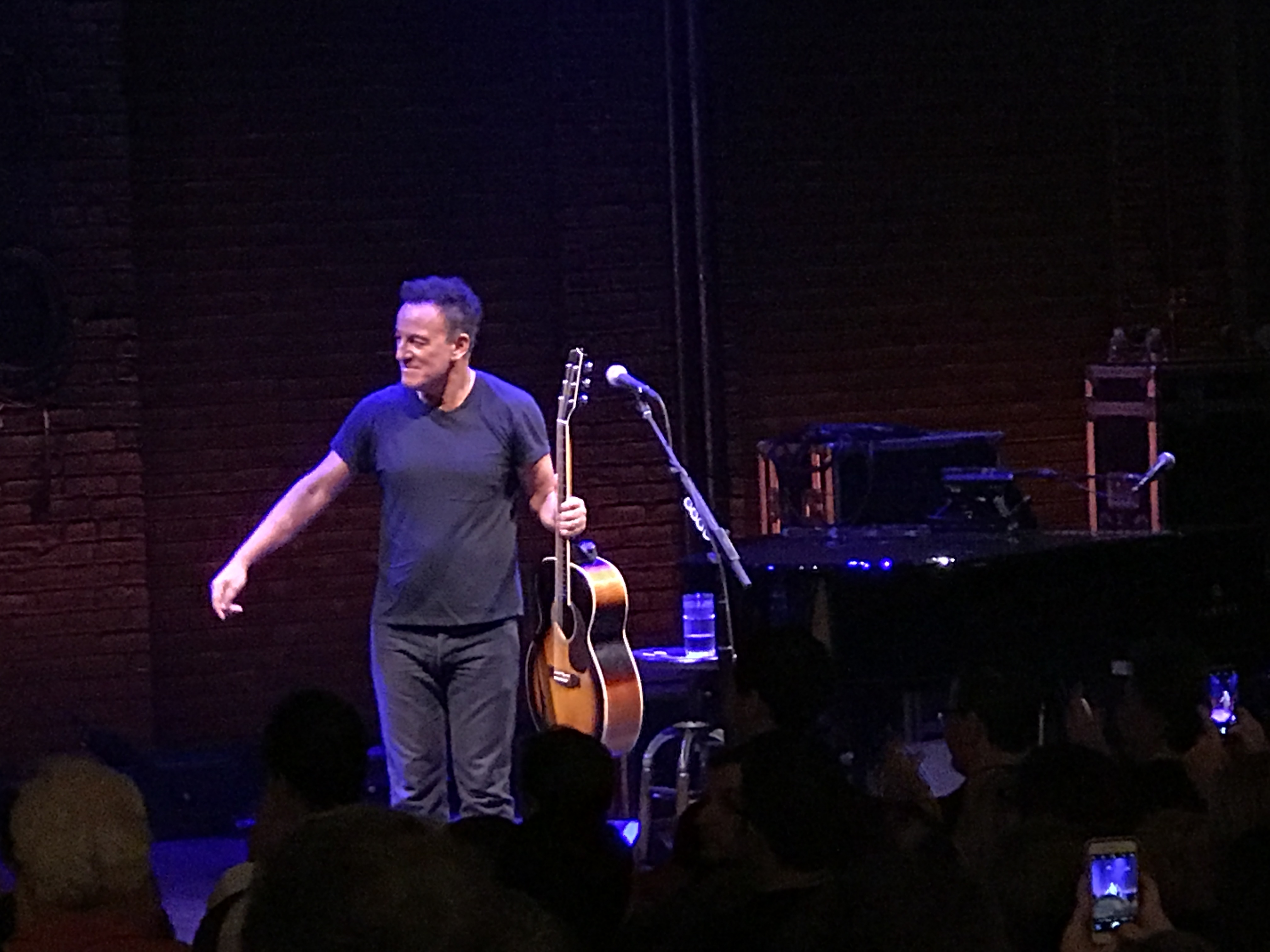 At the end of the show I was, like everybody, overwhelmed by the up close and personal performance.
This is the way I prefer to see Springsteen, raw, emotionally, focused.
He breathed new life in some of his best known songs.
The show lasted 2 hours and was probably one of the better ones I have ever experienced of Springsteen. I have to admit that he lost me for a while, but this show reconnected me again.
His last words…" thank you for being your travelling companion during all those years"…
Very true!
Go see this show while you can!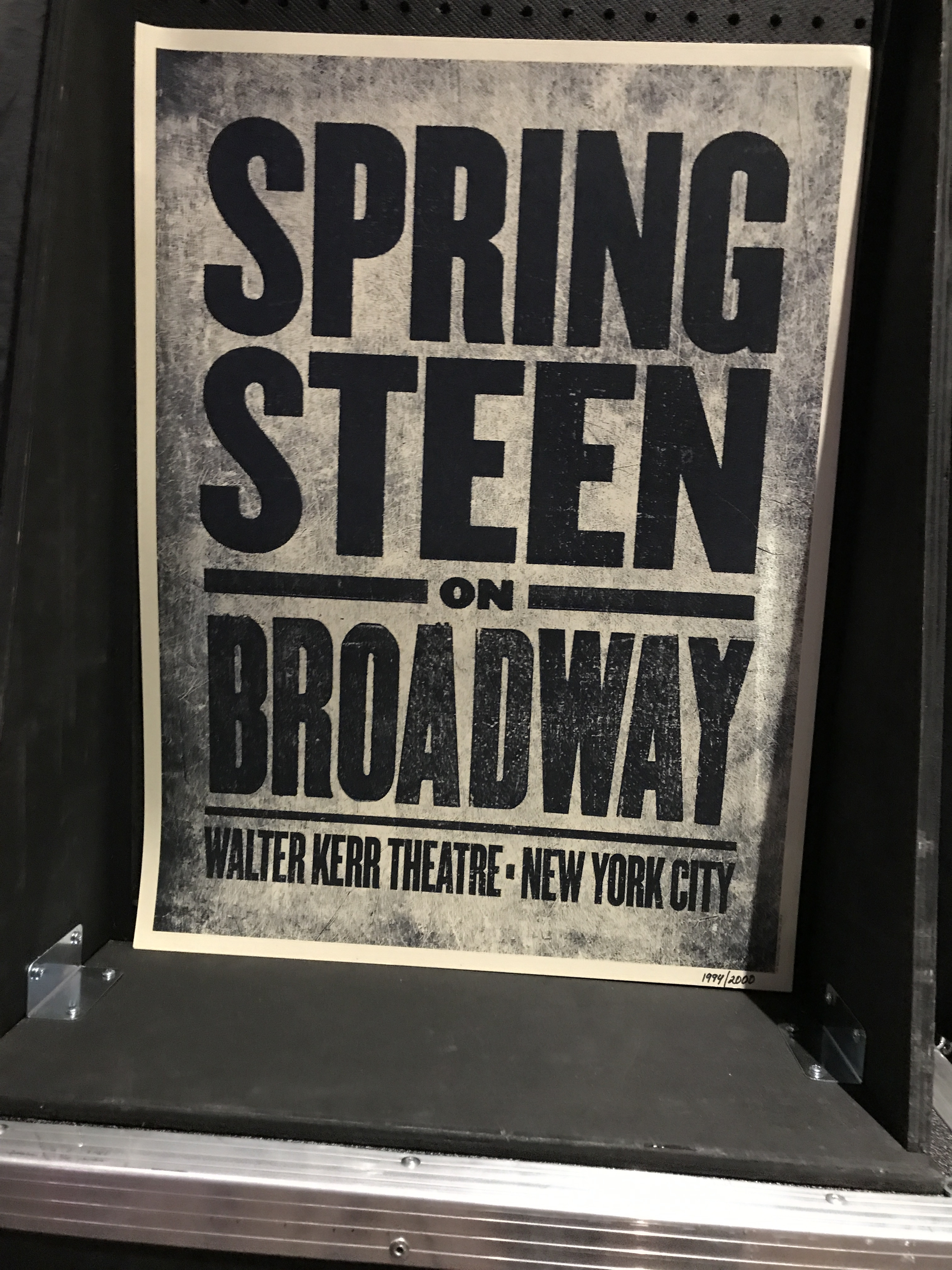 Date

October 29, 2017

Tags

Concert, Events, Headline