Blues Alive at Sea 17.08 – 21.08 Greece
---
---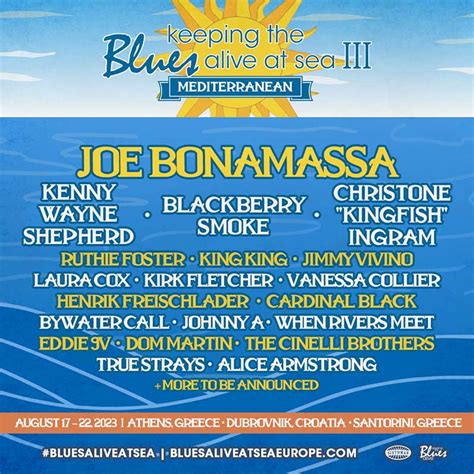 A sea cruise was definitely not something on my bucket list.But…this (Blues ) Cruise was probably one of my best holidays ever.Why?
Everything was almost perfect…the MUSIC..top musicians, including new bands…sound quality…service on board…and last but not least the people. Everybody on the same mission.
Some of my best experiences as far as the music is concerned:
The Allstar Performance
Almost all artists on stage…only blues classics..it can't get any better than this. Special shout out to the tribute for Robbie Robertson by singer Meghan Parnell of Bywater Call.
Great performance of Got my Mojo Working with Joe Bonamassa, Kenney Wayne Sheppard, and Tom JJ/The Cinelli Bros on the harmonica!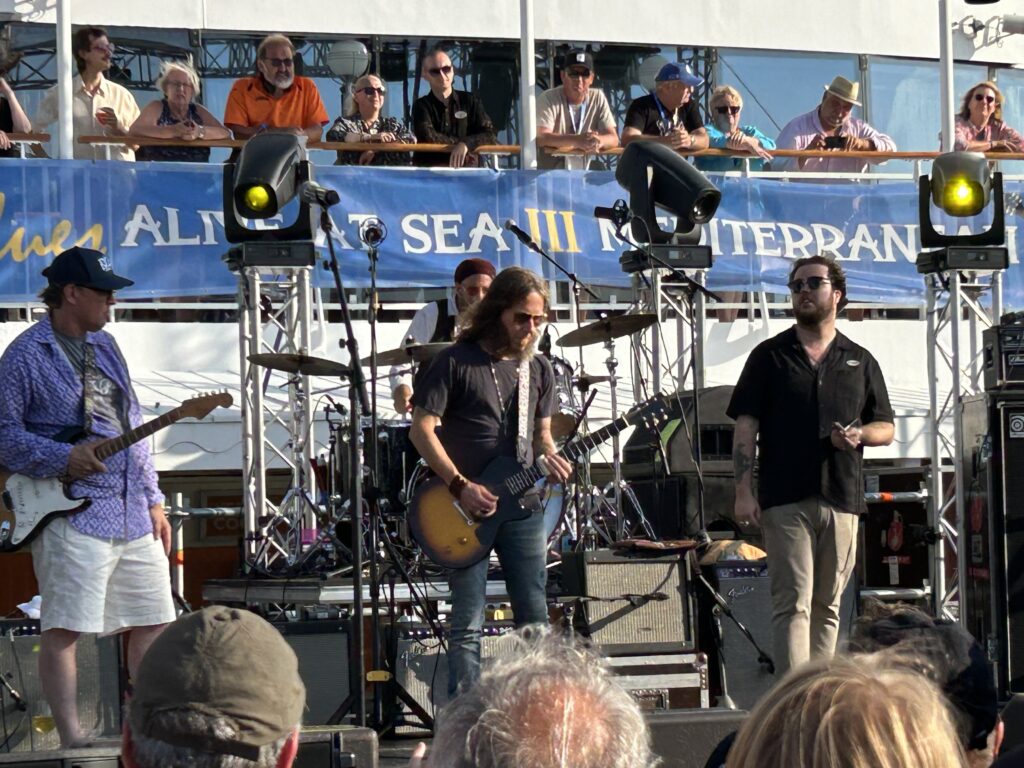 Joe Bonamassa
Joe Bonamassa was of course the Headliner.I liked particulary his second gig, playing the Blues with guest star Kenny Wayne Shepperd. Did a meet and greet with Joe. And motivated me to buy an electric guitar…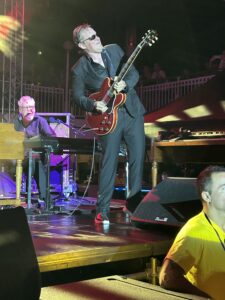 The Cinelli Brothers
My favorite band of this year…and they nailed it again..
I hung out with the band,  and walked up the hill to Santorini with Stephen Giry,  killing 2 bottles of Ouzos along the way…going down was easy…;)
They performed also acoustically during a Wine Tastery.. and showed their skills in wine as well 😉
I am happy to see the Band making progress…it felt like I was witnessing them "before the fame"…they will be big..!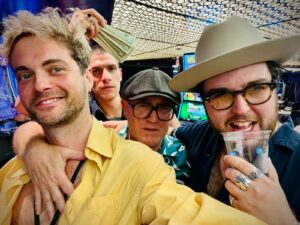 Laura Cox
 A French female Rock Guitarist and Singer. Explosive, with mainly originals. Great riffs. Influenced by ZZ Top, Led Zeppelin, Black Crows. She did a great cover of Hard to Handle ( Otis Redding, Black Crows ) That girl can play!

Dom Martin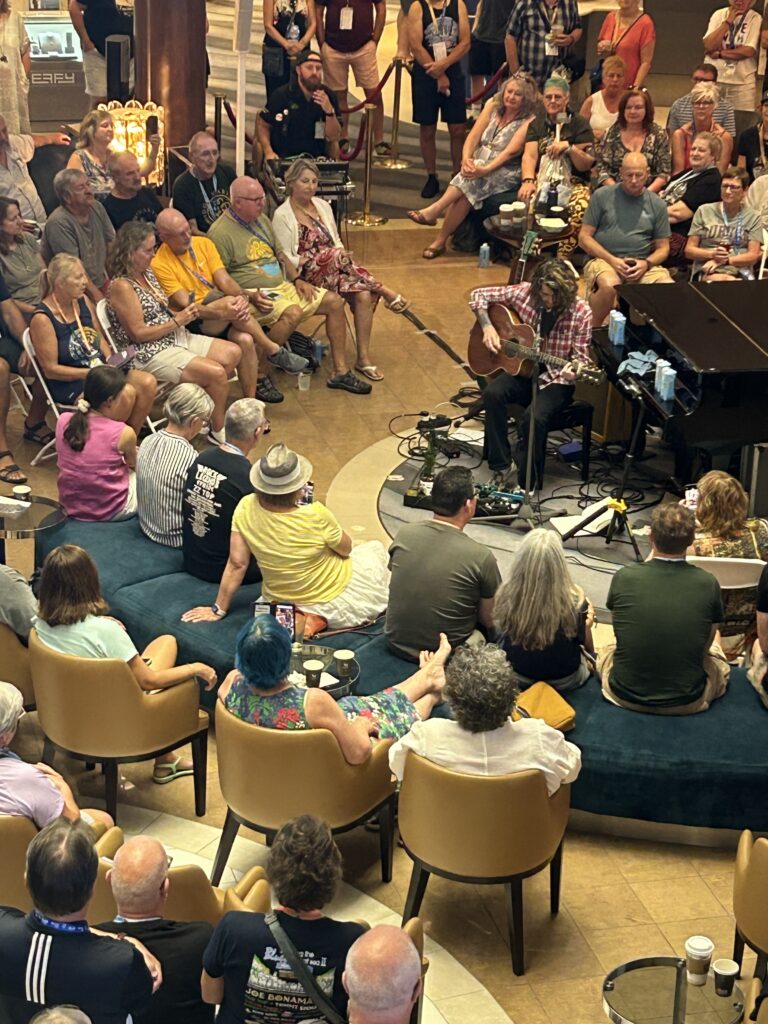 Probably the best kept secret in the blues scene…guy from Belfast…big fan of Rory Gallagher…and you can tell…holy moses…what a technique..what a voice…He played a full set of Gallagher standards, and originals.We need this man urgently to play in Holland.
When Rivers Meet
First time I see this band. Big in the UK. Nice singing and an electric performance..great slide guitar playing.I would call their music Dark blues.
Kenny Wayne Shepperd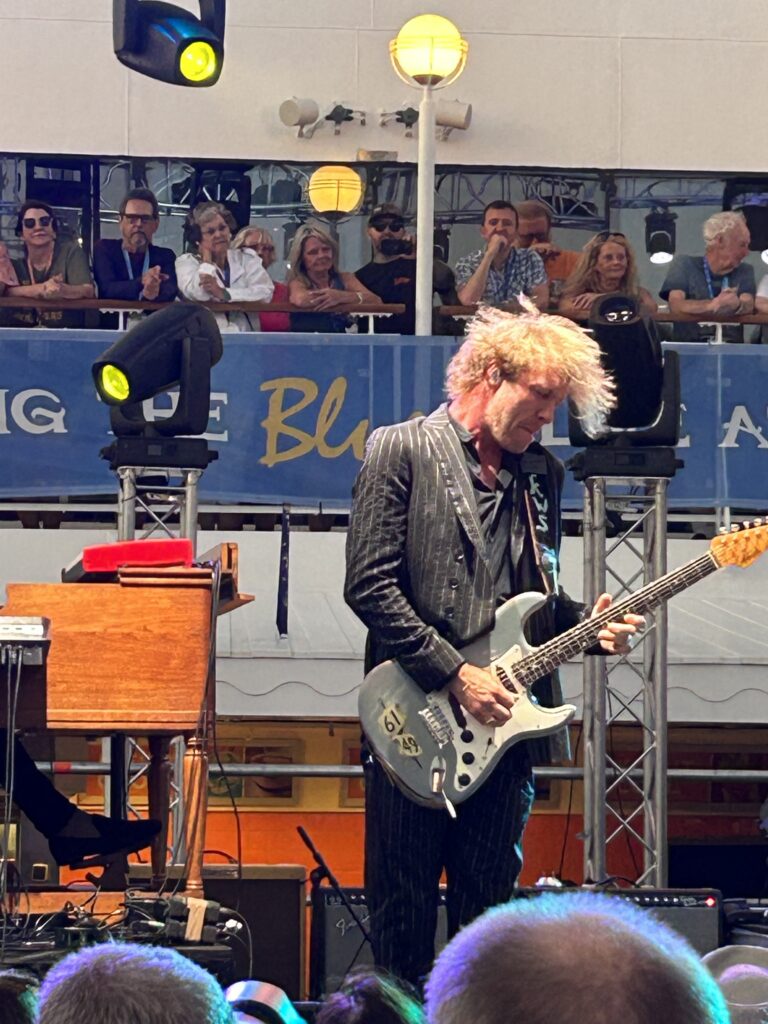 One of the main attractions. And he didn't disappoint. Very intense on the guitar, with songs to match. Noah Hunt, the singer was in great voice as well. And what great song is Blue on Black!
DEWOLFF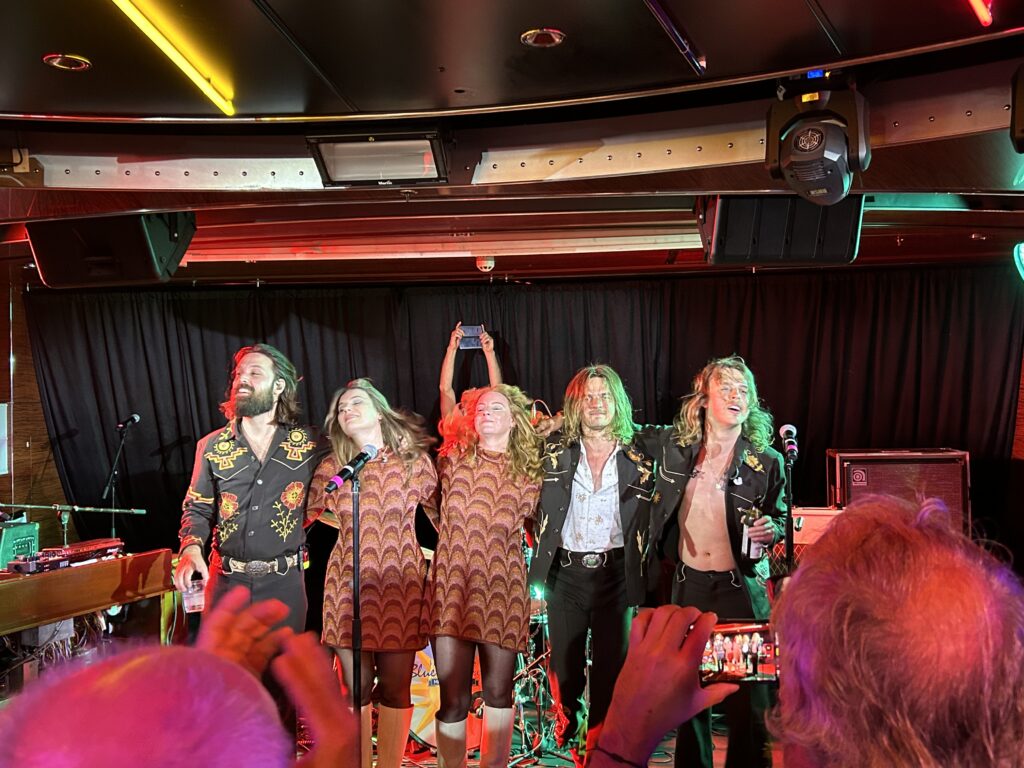 Dutch Band which brought the house down with 2 performances I've seen, one on the main stage.It was if I saw the young Springsteen when Pablo ( guitarist and singer) was going off the stage and walked around the public.Explosive!
Thorbjorn Risager & the Black Tornados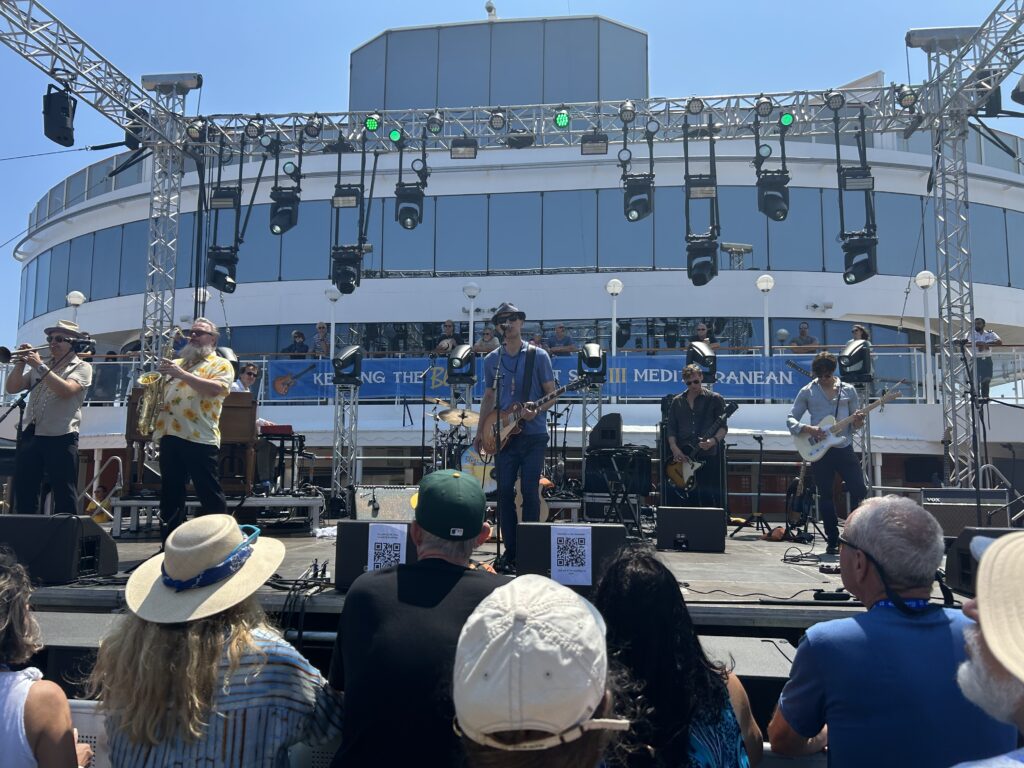 Danish Band which played already in my hometown, and hell they were good! Rhythm and blues the way it should be.
BYWATER CALL
Canadian Band, with singer Meghan Parnell. I know them also from Tilburg last year. Blues and Folk, with excellent guitar work outs by Dave Barns wow that man can play the guitar..Killer song Sweet Maria
The Others
I saw parts of the sets of the following artists…there was not enough time to see everybody…
# CARDINAL BLACK, musically between the young U2 and Joy Division. They play in December in Holland. Check them out!
# KING KING, unfortunately I couldn't see their performance, only bits…but they were on fire at the main stage…
# TRUE STRAYS, a bit folky blues, what I heard whas electrifying..a shame I did't have the opportunity to see the whole set
# ALICE ARMSTRONG, lady singer from the UK with a voice bigger than you can imagine…Janis…Beth…watch your step!
# BLACKBERRY SMOKE were OK..they have strong songs but also not so strong ones…to my humble opinion…think Lynyrd Skynyrd, Rolling Stones..
# KINGFISH, a talented blues guitar player in SRV style..sometimes too much technique than soul…but he will get there
Date

August 28, 2023

Tags

Concert, Headline, reviews