An evening in Chicago – Buddy Guy's Legends Club – 09.04.2022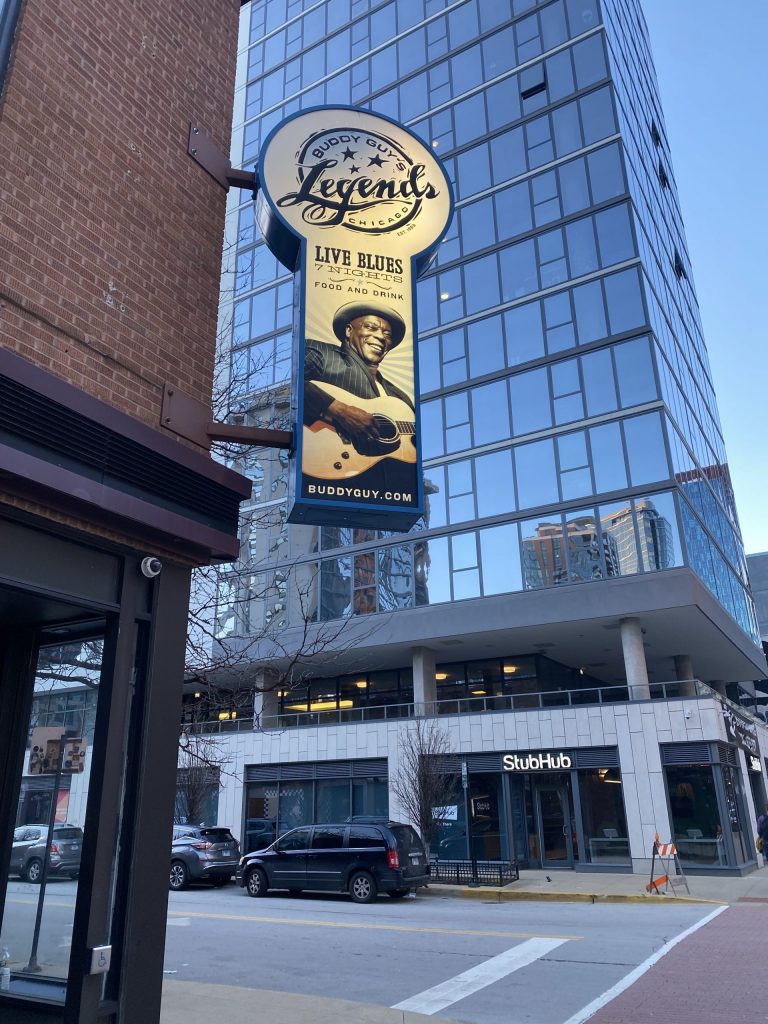 After a quick taxi ride ( again with UBER..really like this service…) I arrived at the Buddy Guy's Legends Bluesclub. I was quite early ..7.15 PM..but my plan was to have dinner there as well. When I entered the club first my COVID-19 papers were checked. Then I was given a table near the stage with the message that later in the evening I had to accept other people joining me because it was a sell-out tonight.
2 old blues guys were already playing classic blues songs…the whole Blues history was passing by..Robert Johnson..JL Hooker..Elmore James..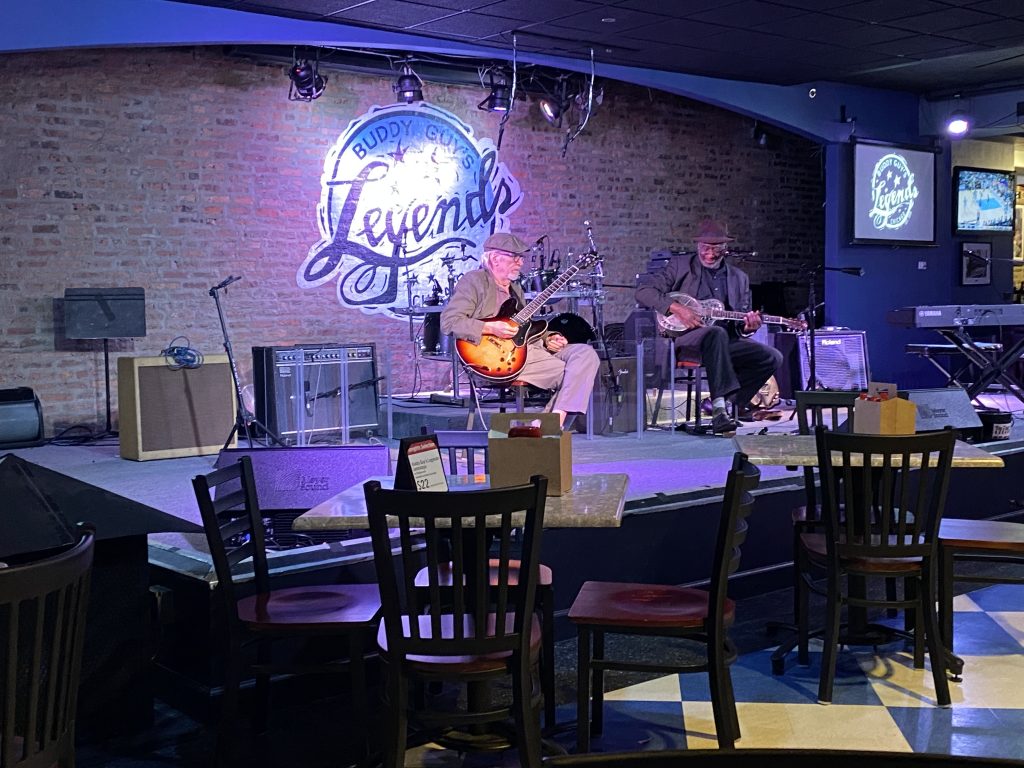 The Dinner possibilities were limited…chicken, chicken and chicken..either in wings, bones or soup… I chose the chicken wings with some bread…and of course the portion was enough to have 4 people eating…
The second act before the headliner, was a young Chicago bluesband with a fantastic lady singer ( think Brittany Howard of the Alabama Shakes)…she really could sing the blues..great cover of Seven Nations Army of the White Stripes but re-imagined…Summertime (and the living is easy)…really enjoyed this hour of young, original and dynamic blues. Perfect sound in the club as well.
I had a nice waiter…when he heard I came from Holland and loved soccer…it was an instant match…He lent me also his phone so that I could go on the Internet through his phone.( there was no WIFI in the club )…very sympathetic..But it was going to be even better..He came just before the show of the headliner…with an uninvited guest..a young couple from Columbia..they were supposed to be sitting on my table…started to talk to them and now the surprise…the girl ( Maria )  lived for one year in Holland and studied in….TILBURG…can you believe it? From that moment we all had a great night..they were really nice ( lawyers ) and were in Chicago for one week just visiting as tourist…had a few drinks with them…nice.
The main attraction of the evening, Mrs. Sheryl Youngblood, came on stage and the whole place went crazy…this was a kind of Aretha Franklin and Etta James in one person…very genuine and rough..and funny…with a great soul voice. The backing band was cracking and tight.
When the show ended I said goodbye to Carlos and we exchanged mail addresses for possible future (business) opportunities..he might be helpful in Columbia for Tax questions etc….
Before I left the club I bought a T-shirt for Leon…Medium size…should be OK…the Large size was for Elephants..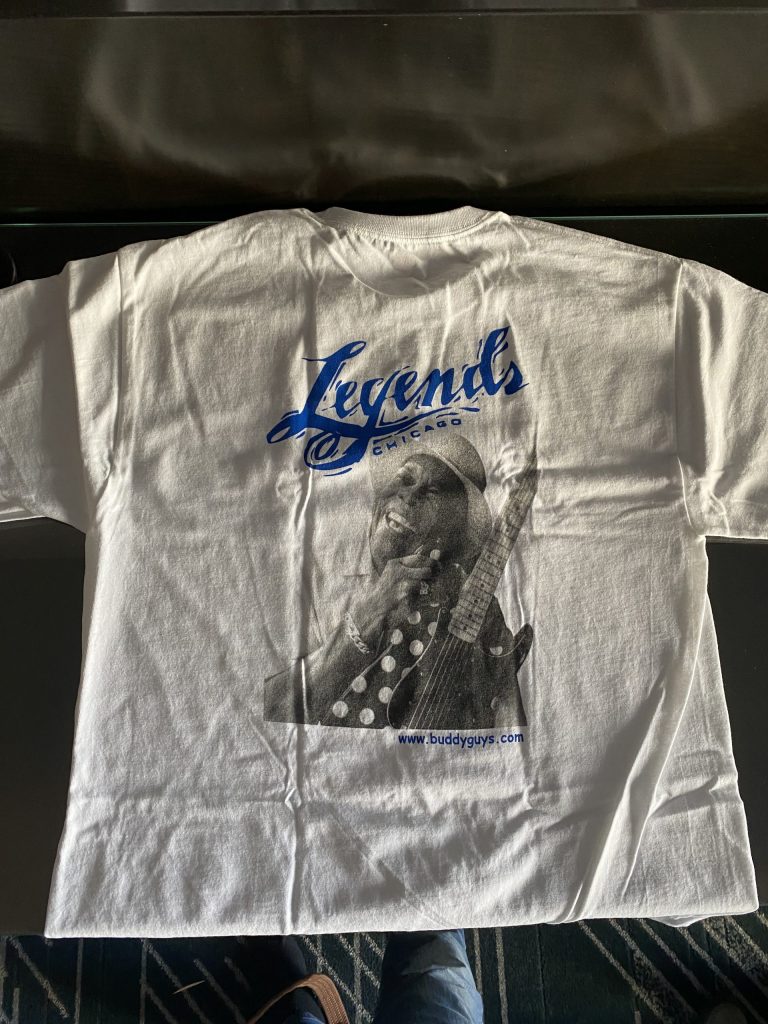 All in all a great night!
Date

April 12, 2022

Tags

Editorial