Dutch Triple Treat
This week's Dutch Triple-treat.
Town of Saints is an Indie-Folkband from Groningen, in the northern provences of The Netherlands.
The Dutch/Finnish Town of Saints started as a busking act in 2010, when Harmen Ridderbos (lead vocal/guitar) and Heta Salkolahti (violin/vocals) met each other in the mountains of Austria. The following five years the duo toured extensively throughout Europe.
The Album No Place Like This is their second studio album, after the succesful "Something to Fight with" and mixes tropical and darker influences. It is rich in being minimalistic as well as beautiful melodic arrangements, along the lines of Arcade Fire, Local Natives and Paul Simon's 'Graceland'. The fine guitar melodylines, accompanied by the fine, brittle voice of Heta Salkolahti drags you into a mood of relentless rest. Enjoy!!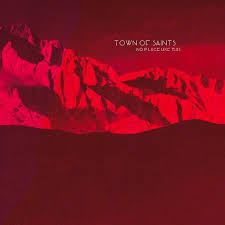 Refreshed Orchestra is a collective of highly skilled musicians that incorporate various styles of music like jazz, funk and hiphop into one unique experience. You have to see them performing live te enjoy it tot he max.
They started in 2009 as part of a traditional hiphop event, but in the past seven years they became an astonishing live-act in the dutch jazzclub-scene. They played at North Sea Jazz, and the Tilburg Paradox. This is their debut-album. Listen and let them take you away on a very interesting musical journey!!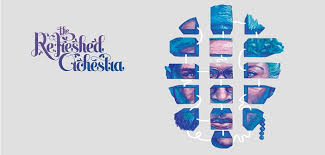 Marutyri is a an instrumental Fusionband from Rotterdam, in the west part of The Netherlands. The band played on the prestigious North Sea Jazz Festival end several times at the popular TV-show "De Wereld Draait Door". They released an EP called "The Tribe" in june 2015, which has received good critics.
The deep and solid grooves, intense harmonies, astonishing solo's, played by musicians that have excellent control over their instruments, makes Marutyri unique at this moment. Altough still very young they are more than talented and a great future lies ahead. I have seen them performing live now fort he second time and i was again blown away. Such good musicians, perfect timing, a treat t0 the ear…..