Ina Forsman – Ina Forsman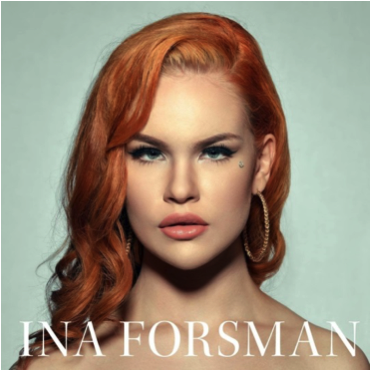 This self-titled debut album presents the blues. Finnish Ina is a familiar vocal joy on European stages having represented Finland at the 2014 European Blues Challenge. Here voice is tempered with a rawness layered with sweet overtones. Self-Titled Ina Forsman Presents her Blues over eleven tracks including Nina Simone's I Want A Little Sugar In My Bowl. Wow what a closing track the voluptuous vocals act as a perfect foil to the piano played with slow sensitivity by Nick  Connolly. Adding into this vibrant mix are The Texas Horns that give this version a depth of sonic vision leaving you with a beautiful sound echoing in your ears.
Well having told you about the last track did I skip the rest? No I did not! Lets go back to the beginning. Hanging Loose has the same combo piano horns and the added percussion. A rip roaring up beat number, Ina's vocals are always to the fore it is a voice to be reckoned with.  This is no vapid, insipid stroll it is soulful blues with attitude and the guitar breaks are spellbinding throughout thanks to Laura Chavez and Derek O'Brien. Approaching half-way point and we get a change with a funked up reggae beat as Ina sings Farewell. Like all the tracks they are personal about the ups and downs of love.  Followed by a searing blues number that shows what a vocal range Ina has as she adds a gritty texture  as she sings Don't Hurt Me Now, we feel her pain and anguish in every note.
The most exciting track with a feel of a movie is Devil May Dance Tonight. Ina grinds out the vocals with a lyrical groan and the percussive beat drives the music. A track with hints of excitement and shows that Ina has charisma and attitude that bursts through this studio album.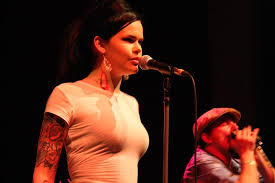 The whole album has a full sound and the production has been empathetic to Ina's vocal tone and rages. Recorded in Austin Texas the mix has a feeling of state-side full of orchestration, the musicianship nails-it on every track. BUT this is a great first album and will definitely get Ina noticed. For the next lets have some darker moments bringing darker more mysterious tones to her voice that has a rawness to excite. As Ina says "It's good to just let the music take you there. My next album might be completely different – and it probably will be. That's what makes songwriting exciting, because you never know where you next inspiration will come from…"
Date

February 24, 2016

Tags

Album